welcome to
I draw pets













Do you wish you could capture forever the sweet face of a precious furbaby? Has someone you love passed over to the Rainbow Bridge, and all you have left are photographs? Or are you just looking for that perfect birthday or Christmas gift and the malls don't seem to be carrying anything that you're sure will be cherished?

Send me your photos, and I will create a unique, personalized keepsake.

I draw pets. All kinds of pets...any pets. Mostly, dogs and cats, but any animal dear to your heart is welcome.

I've always been told I was good at drawing hair. Dogs and cats come covered in hair. I am told I have a unique sense of color, but at the same time, my work is "almost photographic". I use, not paints or graphite or charcoal, but color pencils in rich tones, which gives my portraits a unique look not generally achieved by other artists.

I have always been crazy about animals. Dogs and cats are mostly what passes through here, but I will not practice species discrimination. I will also tackle a guinea pig, a hamster, a rat, a ferret, or a reptile. I have owned two dogs, four rats, two gerbils, a snake, a lizard, one Chilean rosehair tarantula and several goldfish. I don't laugh if somebody tells me that they love a baby python as if this was a human child.

---
Powered by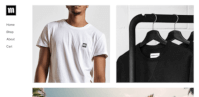 Create your own unique website with customizable templates.